The C3 Bow Mitt
Stop suffering through cold hunts - stay out longer with warm hands using the Insulated Bow Mitt.
SHOP NOW
The C3 Crossbow Mitt
Keep your hand warmer, safer and confidently placed on your crossbow. Don't let the elements affect your shot!
SHOP NOW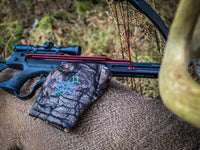 The C3 Rifle Mitt
If you are an extreme hunter who doesn't let harsh weather stop you, meet your new hunting partner- The Insulated Rifle Mitt.
SHOP NOW
customer testimonials
10 degrees in Ohio and I take an army buddy out coyote hunting, he looks at my Rifle Mitt and says "What the heck is that" So I let him use my rifle. By the end of the night he was going to take my Mitt. 10 degree warm hand WITHOUT a hot hand heater even in the mitt!

Stevie Ruhl
I'm on my second season with my bow mitt and it is the BEST. I don't wear gloves when I hunt, I never have. I had been looking for something to solve the problem of having a cold bow grip and no glove when the temperature drops. When I first saw it I was skeptical but it didn't take long to realize that this mitt was the answer I was looking for. I don't hunt without it!

Matthew McGowan
This bow mitt is amazing. It not only keeps your hand warm, it actually guides my hand to the perfect spot every time. Believe it or not, I have started shooting better with it. Great product! Everybody should try one, it won't disappoint!

Jason Beaver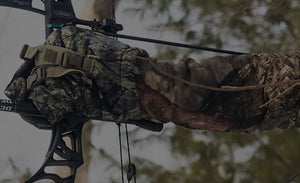 About Us
Designed by a frustrated bowhunter that suffered through too many hunts with a frozen bow hand, C3 Mitts by Better The Hunt Technologies was born. 
Contact Us
Partners & Pro Staff
From the Western woods to the far north of Greenland, our esteemed prostaff and television partners have put C3 Mitts by Better The Hunt Technologies to the test with success.
Meet The Team
FAQs & Installation
Set your rig up for success with these installation tips and tricks.
Get Set Up